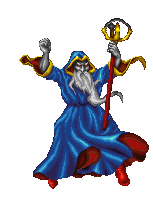 I heard the lucid laughter slice the air

The hurly-burly gaiety of Dreamsoldfair

In knickerbockers and belled droopcaps

Prancing around were pixie gnomes.

I spy a fairy and wonder why they hide

Bluebell over toadstones dangle

Where screampies were hawked.

I hop onto the path of purple cobble

Looking at wares put up for sale

Dreamsnapup the first shop to stop

A pouch of golden magic powder

To add some pop to my snappy nap

Steering clear from the jar that holds

The nasty brown snap up chowder.

Next I step into lively Dreamstrapit

To buy one dozen braided leather straps

Need to tie down troublesome dreams

Which annoy with their slippery tricks

Avoid I have to those cruel traps

In snarey pits they trap cute dreams.

I really love the next stop I make

At bright sunny shop Dreamoodare

Discs of luminous moods to take

For the daring dreams I love to dream

Canned doom air I refuse to breath

Sold in jars corked down safe.

I chance upon old dingy Dreamslitold

Had some old dreams that need be sold

Here they are mercilessly slit, I am told

I plan to trade them for some new-lit ones.

Appeared before me a man behind the counter

With a long chin with a curly pigtail beard

His eyes bore into mine, searching

I think he sees those secret dreams sleeping

Hey! Old devil! ! What are you doing?

I panic to see the words and papers

Stream out through my eyes and my mouth

Into a dark hole on the ceiling

I quickly draw my bow and arrow

Plan to nail the old man to his shadow

Then suddenly a wave of understanding hits

Held pointed my uncapped pen to the hole

And down come the words streaming back

Into my pen, safe and sound.

Later when I sat down to write on paper

Each letter each word a different colour

Each line each stanza a different flavour.

I think I caught some other's dreams too

Enriching my poems with dreams new

Hush! Let me silently thank the evil old man.

(June, 2006, Nellore)

©
Nalini Hebbar/openmind/2009
- all rights reserved.